In The Loop you will find startups, entrepreneurs, and large companies.
But it's not just a place of business - you'll also find cultural events and student life. This unique blend sparks meetings and generates innovative ideas. The opportunities here are endless - from business ventures to research collaborations. Plus, there are countless sustainability stories waiting to be told. The total Rentable area of The Loop is 10,520 square meters spread over six floors.
The building will be completed in 2024.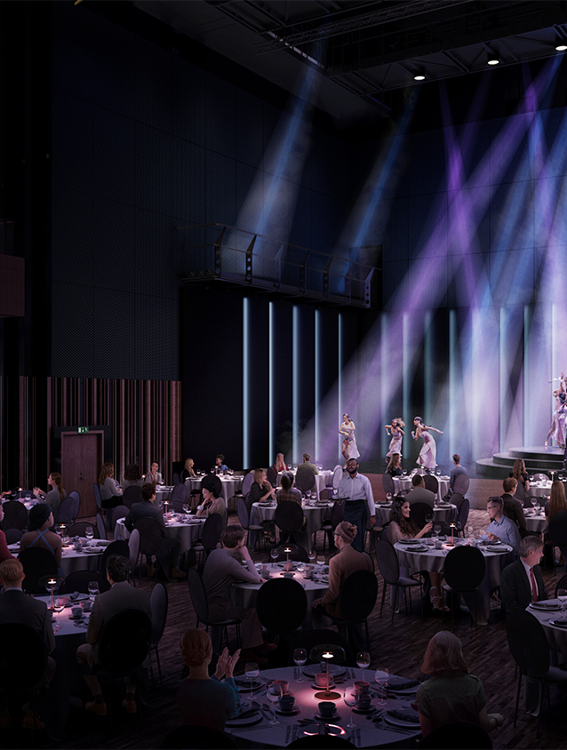 Science Village Hall
The ultimate venue space that's about to make its grand entrance in fall 2024
With a seating capacity of one thousand people, this multi-purpose space is sure to be the go-to destination for major scientific conferences, captivating lectures, grand dinners, sensational concerts, breathtaking musicals, and spellbinding theater performances! Whether you're a scientist, an artist, or simply someone looking for an unforgettable experience, Science Village Hall has got you covered.
As The Loop grows and develops, Science Village Hall will play a crucial role in bringing together scientists, entrepreneurs, and members of the public for a range of exciting events.
Welcome all.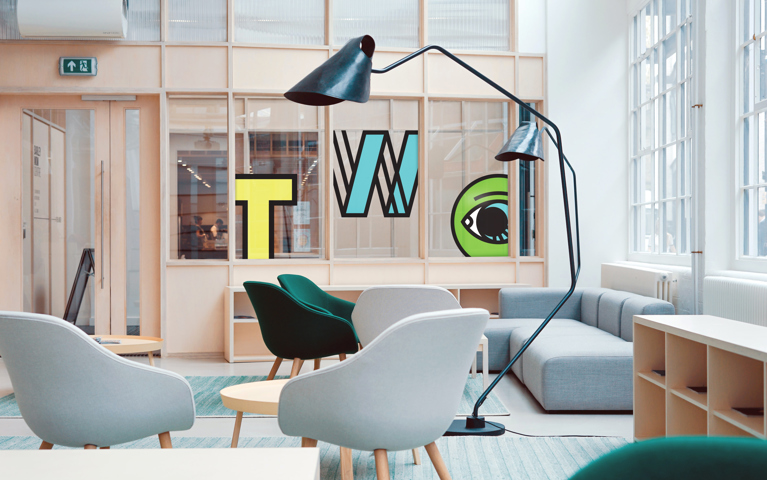 Level Two
At Level Two you get professionally designed conference rooms, top class co-working spaces, proven methods for collaboration and a network that lets you connect science and business for real
When entering the building you immediately access the heart of the building.This is where the buzz is, and it is here you meet all the people that you need to collaborate with.
The Loop is Altitude Meetings third house – they already run the much talked about conference center STUDIO Meeting point in Malmö and Stadshallen in Lund. Altitude take pride in their work and offer top class meeting service. Altitude Meetings will make sure that you always have the network you need at your fingertips (even the one you didn't know that you needed!) On top of this, they will provide everything from workshops, moderations and talks to content for conferences, speaker's coaching – and the best fika you will ever get.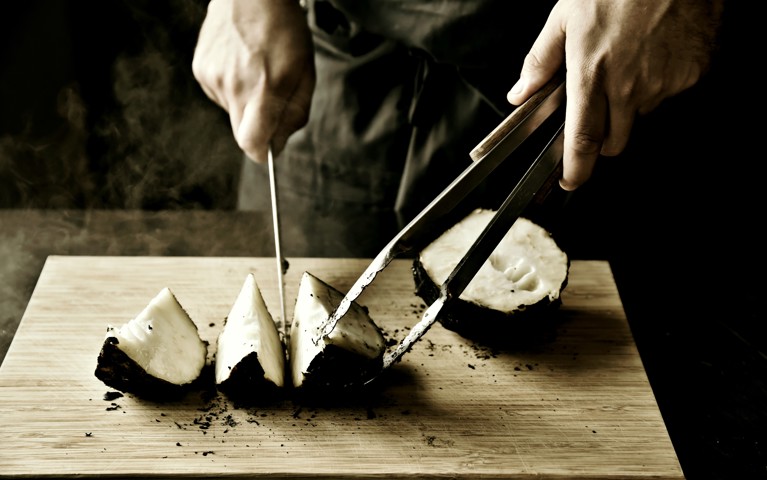 Pembert & Company
Get ready to embark on a culinary journey like no other! We're thrilled to announce that Pembert & Company will open a new restaurant in The Loop. The mission is to bring the same Nordic flavors with a modern twist that made Lokal 17 at Studio Huset in Malmö such a hit
With a focus on three key areas, the restaurant is set to become the ultimate destination for food lovers. The lunch menu features fresh, high-quality ingredients and classic dishes that are sure to impress your colleagues or clients. In the evenings, the restaurant be hosting exciting events such as cook-alongs, mingling sessions, and corporate get togethers that are sure to leave a lasting impression. And if you're looking for the best catering in town, look no further. The finger foods, dinners, and everything in between will be the talk of the town.
Last but not least, the restaurant will be a in-house partner for all  breakfast, coffee, finger food, and dinner needs, catering to all the residents of The Loop. 
Music
Rock'n'roll venue to a classical concert hall with a flick of the switch.
Congress
Capacity of 1.000 people and seating for 950 in three floors.
Dinner
The perfect place to host dinners and events.
Minimizing the environmental impact isn't enough.
The Loop's environmental profile
Our ambition
Today, most building projects compete in minimising their environmental impact. Although, this usually only contains the operational phase. Our ambition is to surpass this and to decrease the impact of The Loop to a minimum, including both the built in materials and building process as well as the operationnal phase. We care about the future, and therefore sustainability is a cornerstone and a natural ingredient. Not in order to eliminate negative influence but to create a positive footprint for people and the environment.
Reduce global climate change
Improve individual health and well-being
Protect and restore water resources
Protect, enhance, and restore biodiversity
Promote sustainable and regenerative material resources
Establish a sustainable economy
Increase quality of life
We also have a long list of additional benefits, including – but not limited to – sun panels, facilities for cyclists, an electric car pool, and a biogas and electrical charging station for motor vehicles.The Loop cares about the future, from biodiversity to a diverse mindset.
The Loop embraces diversity and inclusion. In that way, it will attract the best people and maintain its lure as a innovative and creative hub in our quest to make the world a little better.
Energy
The building achieves net zero primary energy, which means that the building produces as much energy as it consumes.
Climate
A climate calculation is carried out, which visualizes the project's climate impact and makes it easy to choose the right improvement measures.
Material
There will be no waste from the construction production, 100% will be recycled or reused.
Let's talk
Do you want to know more?
If you want to know more, contact us and we'll take it from there.
Daniel Fex
Team leader Business Development